Roger Federer is known for his cool demeanour on the court. However, there have been times when the Swiss maestro has lost his cool which has resulted in smashing of his racquet, swearing at the officials, and also yelling at the crowd.
The 20-time Grand Slam champion has also been fined multiple times in his career for violating the code of conduct. The first time when the Basel native landed with a fine was at the US Open 2009. He was fined by the United States Tennis Association for a heated argument with a US Open official.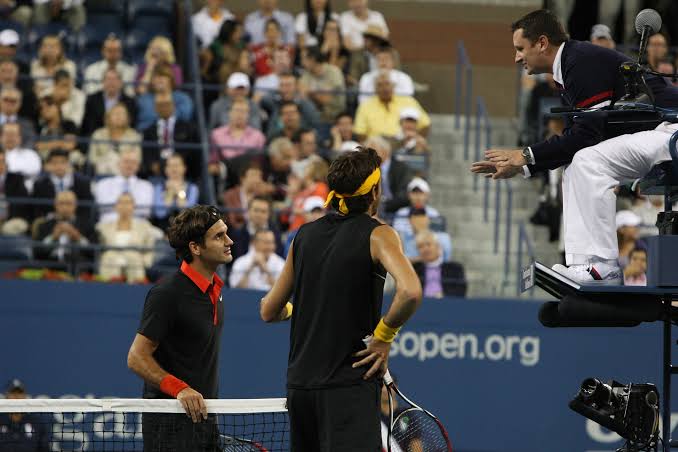 Why did Roger Federer swear at the chair umpire?
The five-time US Open champion was involved in a heated argument with chair umpire Jake Garner during the US Open 2009 finals against Juan Martin Del Potro. At the end of the second set, Federer complained that Del Potro was taking too long to make a challenge.
The reason behind Federer's fury was because Del Potro's challenge overturned an "out" call. It also helped him to break Federer's serve and eventually clinch the second set.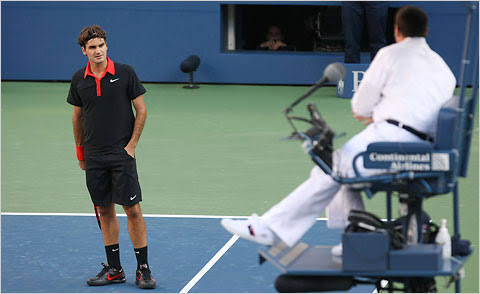 Also Watch: When Roger Federer Hit The Greatest Winner of All Time
"You have two seconds. He took 10 seconds. He does it all the time," Federer told Garner as he felt aggrieved that his opponent took too much time to take the challenge. "You can't allow that stuff to happen. Don't you have any rules in there?"
However, things went unpleasant when the chair umpire asked Federer to be quiet. Subsequently, the Swiss star erupted and dropped the S-bomb on the official.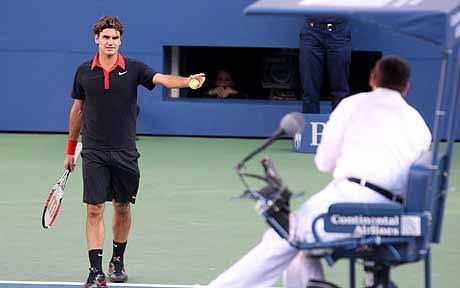 Federer was picked up on microphones telling Garner: "Don't tell me when to be quiet, okay? When I want to talk, I talk. I don't give a s*** what you say." 
As a result, Federer was hit with a $1,500 fine by the USTA. On the other hand, the Argentine went onto defeat the five-time defending champion 3–6, 7–6, 4–6, 7–6, 6–2 to win the 2009 US Open.